DEAL: Monopoly Card Game
Game: DEAL: Monopoly Card Game
Distributor: Hasbro
Acquisition Details: TAMU-CVM Continuing Education Christmas Party White Elephant Gift Exchange, 2011
Game Pieces: 110 Deal Cards and Instructions
Description: "MONOPOLY DEAL is a fast-paced, totally addictive card game that you can play in minutes! Deal and steal your way to success - just collect 3 property sets to win. Sounds easy... but beware the dreaded Debt Collectors and Deal Breakers, which can flip your fortunes in the play of a card! Fast-dealing, card-stealing fun for family and friends!"
Notes: This game is still in print and valued at ~$7.00.
Game Image: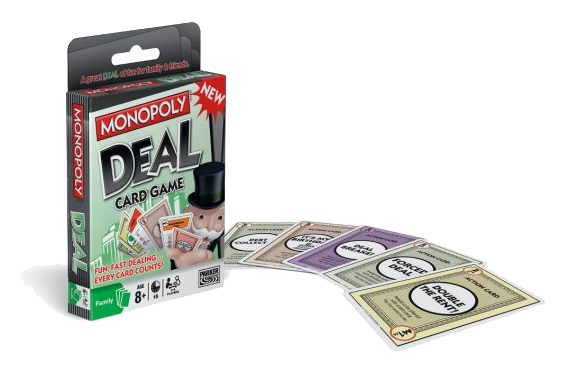 Images courtesy of: Monopoly.com.