Deluxe Edition Monopoly
Game: Deluxe Edition Monopoly
Distributor: Parker Brothers
Acquisition Details: Kitt, Christmas 2004
Tokens: Scottie Dog, Shoe, Iron, Top Hat, Thimble, Car, Ship, Wheelbarrow, Cowboy, Cannon in gold-tone metal
Money: Standard Monopoly Money
Houses/Hotels: Wodden Monopoly Houses and Hotels
Community Chest/Chance cards: Standard Monopoly Cards
Note: The Deluxe Edition set features gold-tone tokens, wooden houses and hotesls, Title Deed carousel, Banker's tray, and deluxe graphics. This set is still in print, and valued at ~$20.00.
Game Images:
Box Top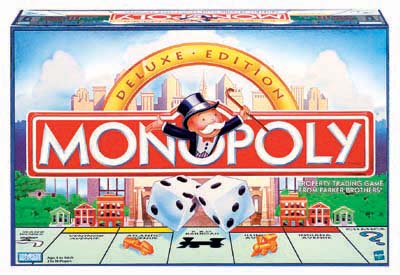 Game Board and Pieces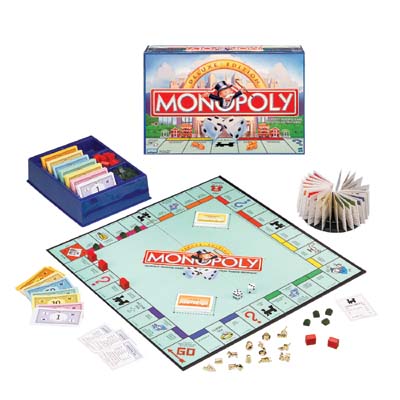 Images courtesy of: Monopoly.com.