earthopoly
Game: earthopoly
Distributor: Late for the Sky Productions
Acquisition Details: From Larry, January 2009
Tokens: Bamboo, Crystal, Lima Bean, Shell, Stone, Wooden Triangle
Money: Special "In Earth We Trust" money
Houses/Hotels: Small Green Glass/Large Clear Glass
Community Chest/Chance cards: Give/Take
Special Rules: Various different "Late for the Sky" game rules apply.
Notes: Everything about this game is green, down to the shrinkwrap on the outside! Check out the web page about the game here. This set is still in print and valued at ~$25.00.
Game Image: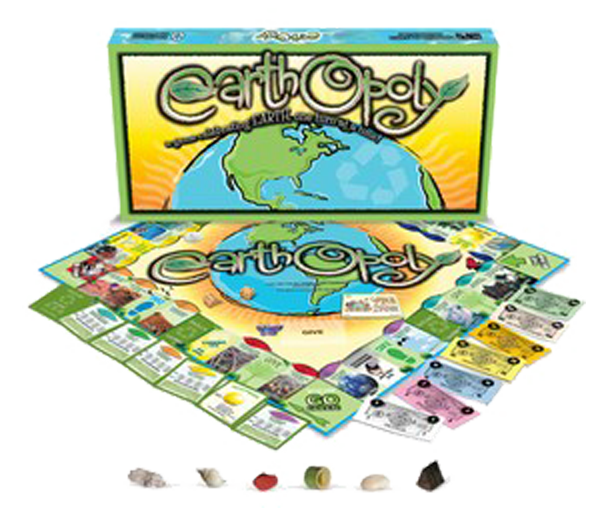 Images courtesy of: LatefortheSky.com.