Shrek Collector's Edition Monopoly
Game: Shrek Collector's Edition Monopoly
Distributor: USAopoly for Parker Brothers
Acquisition Details: Myself, May 2007
Tokens: Shrek, Princess Fiona, Donkey, Dragon, Puss In Boots, Gingy
Money: Far Far Away money features Shrek characters.
Houses/Hotels: Same as Classic Edition, but are called cottages (red) and castles (blue).
Community Chest/Chance cards: Spells (featuring Merlin)/Potions (featuring Fairy God Mother)
Notes: This set is still in print and valued at ~$35.00.
Game Image: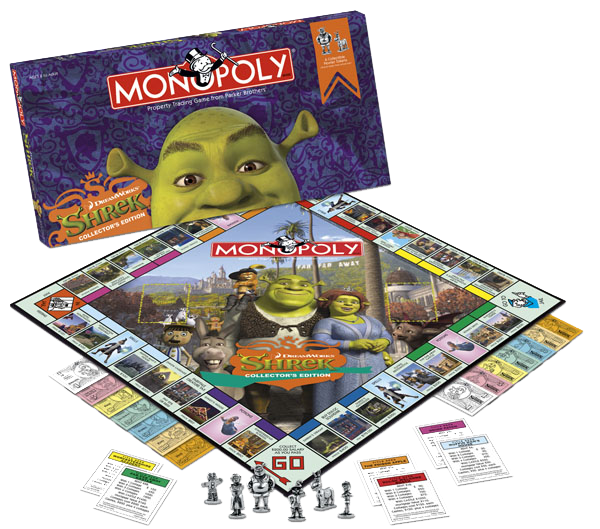 Images courtesy of: Monopoly.com.