Shrek II Edition Monopoly Jr.
Game: Shrek II Edition Monopoly Jr.
Distributor: Parker Brothers
Acquisition Details: From Scott, Birthday 2004
Tokens: Shrek, Princess Fiona, Puss in Boots, Donkey
Money: Various Shrek characters
Houses/Hotels: Various color-corresponding hotels to mark your properties
Community Chest/Chance cards: Shrek-themed Chance cards
Notes: This set is still in print and valued at ~$15.00.
Game Images:
Box Top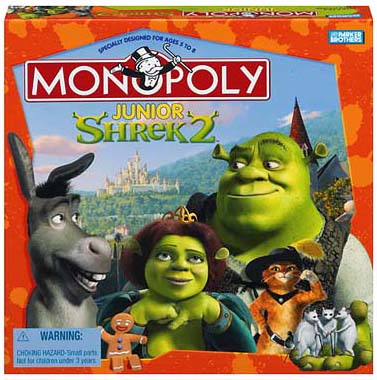 Game Board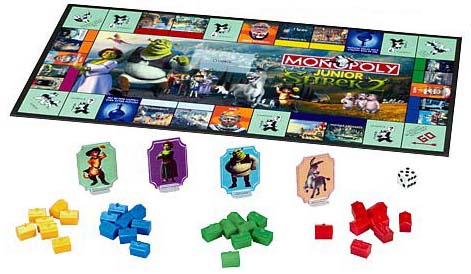 Images courtesy of: Monopoly.com and USAopoly.com.